10 Questions With Leona Mc Caul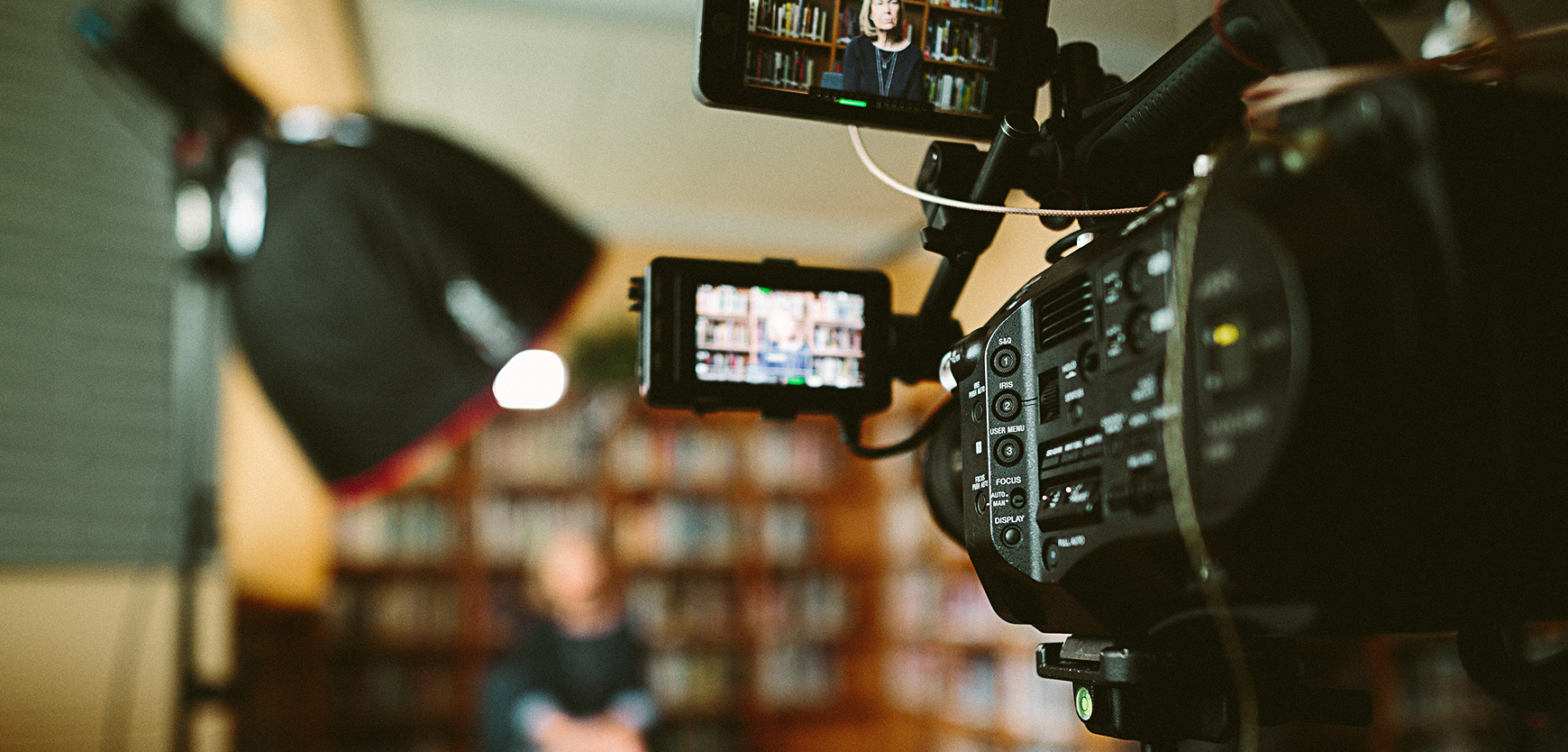 Found is made up of a wide and diverse variety of industry leading talent, all of whom are dedicated and passionate about delivering outstanding digital marketing services. In this interview, I caught up with our brilliant Influencer Account Manager, Leona Mc Caul. We discussed her journey so far, who's catching her eye at the moment and also what the future has in store for influencer marketing…
What was your first Job?
I started out as a PR executive in a communications agency in Dublin. PR was definitely a great stepping stone into influencer marketing. You develop a thick skin, communication skills and learn how to build all important relationships.
Why did you get into marketing?
Believe it or not, I was watching a YouTube video in 2011 and the YouTuber in question had a career in PR. I did some research as I had no idea what the job entailed and the more I read, the more I thought it would suit me. I always knew that if I was going to work a 9-5 job, it would have to involve an element of creativity and being able to converse with interesting people. It was thanks to that very YouTube video that I went on to study a Bachelor of Arts in Public Relations and luckily, I enjoyed it just as much as I thought I would which resulted in me bagging a first class honours degree as well the President's Prize for Academic Excellence. Looking back, I was actually influenced into my career!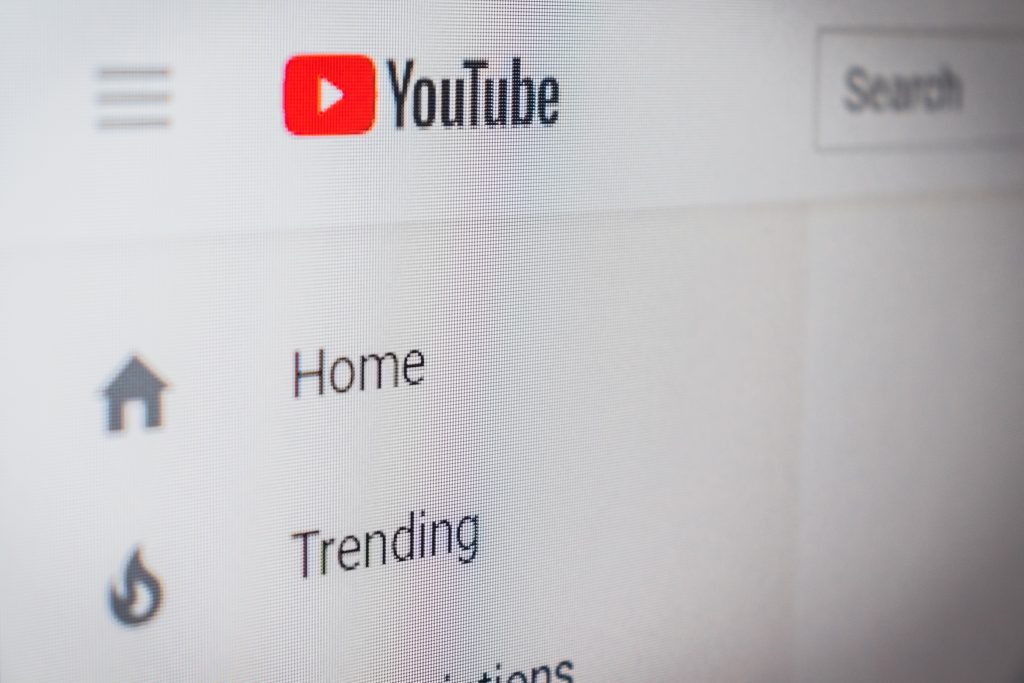 When did influencer marketing first enter your radar?
The communications agency I worked for sent press kits and press releases to journalists however, almost overnight, there began to be a shift. Blogging was on the rise and brands and PR agencies realised bloggers were worth including on press lists thanks to the weighty content they provided. Those blogs were viewed as the modern day magazine thanks to their use of imagery and strong writing skills, not to mention their ability to link back to the client and increase SEO – it was a win-win really. Randomly enough, I actually had a blog back in 2010 which I ran for over 4 years. I worked with some pretty great brands on both a paid and gifted basis – little did I know just how much this industry would sky rocket and just how valuable those initial relationships could have been – needless to say, I could be in a very different position had I stuck at it.
Who was the first influencer you worked with?
I believe it was Irish fashion and lifestyle influencer Louise Cooney. I was lucky enough to represent a host of great Irish content creators in an influencer agency for over 2 years before moving to London. I definitely believe this was a key learning point in my career. It has allowed me to understand influencer marketing from both sides which is a benefit when liaising with brands and influencer agents and definitely provides a competitive edge.
If you could meet any person in the industry at the moment, who would it be and why?
I think Gary Vaynerchuk is amazing, purely down to his straight talking, factual nature. His trend forecasting is also incredibly on the mark. From an influencer point of view, Nikkie Tutorials would definitely be up there. She has the power to make or break any product in the beauty community because she has earned such respect from her audience. When someone has the power to encourage the females of this world to use Nivea Men's post shaving balm as a makeup primer, she's someone who has earned the title of influencer!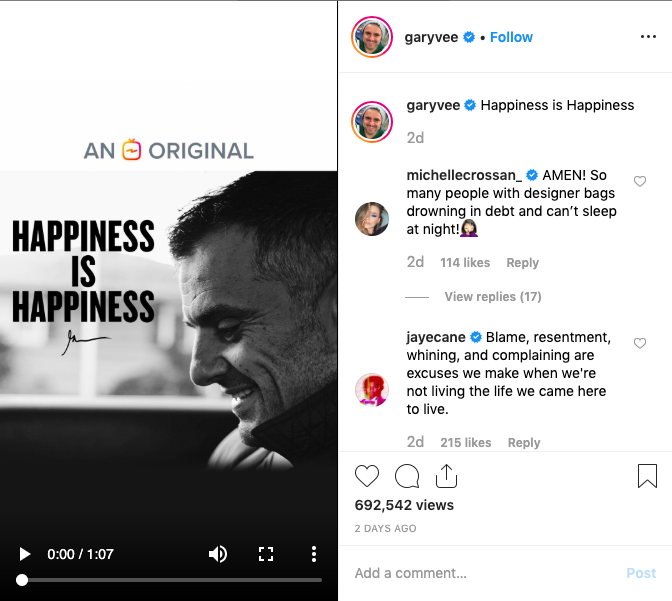 What is the most interesting thing about your job?
To say no two days are the same would be an understatement! One minute you have your legal hat on reviewing contracts, negotiating deals, next you're in a brainstorming session concocting creative concepts, after that you could be in a new business pitch followed by a meeting with an influencer/agent – it's non stop and never mundane.
Which brands have got your attention at the moment?
Beauty brands have always been on my radar. I think they utilise influencers really well. The beauty industry have almost eradicated the need for traditional advertising as influencer marketing is so lucrative for them. They're clever in how they build their relationships. They treat influencers like PR agencies treat journalists – inviting them on press trips, ensuring they have the latest news and products and ultimately, building long term strategic partnerships. Benefit and Nars stand out for me.
Na-kd fashion is another brand who do influencer marketing really well. They won't just fork out for 'any fashion influencer' to do a partnership with them, instead they hand pick a group of relevant influencers in multiple territories and gift them their favourite items from the site in exchange for social posts. It's not a concept that works for all brands as, let's face it, influencers make their income from brand partnership fees and will often push back and request a fee when working with brands. Having said that, Na-kd have positioned themselves as an exclusive offering and so when they select an influencer to gift, the creator then feels like they're part of an exclusive group and therefore are more likely to post in exchange for product. It's extremely powerful.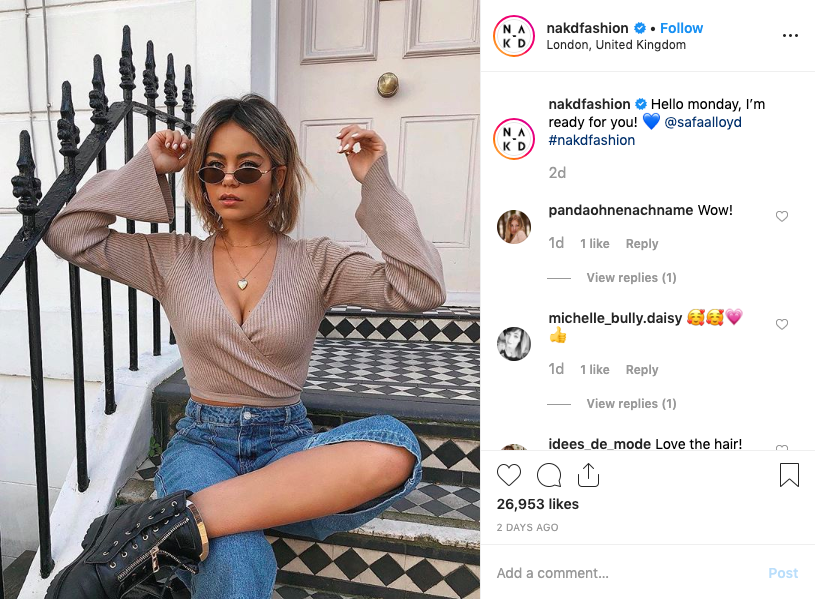 If you could change one thing about influencer marketing – what would it be?
In a dream world there would be a set rate card for influencers! Unfortunately, this industry is not like advertising where you can budget to pay £X for a certain ad space, instead we receive rates from influencers and agents with very little consistency. This is where I feel my background as an agent is hugely beneficial, I understand what fees should be based on and I very often take the form of a car sales person until I get the right deal for my client!
2018 was a big and somewhat contentious year for influencer marketing – what does 2019 have in store?
I think 2019 is the year of rebuilding trust. In light of the CMA guidelines, consumers and influencers' audiences are on their way to understanding the multiple relationships an influencer can have with a brand – paid work, being gifted, etc. I also believe we will see more long term relationships between brands and influencers which will obviously be mutually beneficial and something we've been preaching for years! Ultimately, in 2019 I believe influencers will be more cautious about disclosing brand deals and also who they work with. I believe their audience and potential consumers are only going to benefit from this. Social media platforms such as Instagram and Facebook will also play an important role in the growth of influencer marketing which I believe will take shape in 2019 – watch this space!
If you could give one piece of advice to brands that are considering influencer marketing – what would it be?
Instil trust in influencers – they deserve it. 70% of content creators revealed that brands not trusting them with creative onus in campaigns is one of their biggest pain points. Brands and agencies need to realise that this is their 9-5, they know their audience better than anyone and brands need to respect this. By all means, briefing and signing off on content is encouraged but brands should not force an influencer to take a certain shot, say a phrase that's not in their tone of voice and ultimately, create content that they wouldn't organically create. Thankfully, at Found, we're happy to be the understanding middleman!